Bear Mind: Meditation & Sleep
 is a mobile application, aiming to teach the basics of meditation, techniques for sleeping better and mindfulness knowledge with a rich meditation content.
Crafting a simple user interface and experience design for a health & fitness product that could help users to meditate to find their inner self and help them achieve better sleeping routines everyday.
•  Product Manager 

(Myself)


•  Project Manager 

(Myself)


•  Senior Product Designer

(Myself)


•  In-house Development Team
•  Digital Marketing Specialist
USED TOOLS & WORKING PLATFORMS

•  Sketch, Figma, Zeplin
•  iOS, Android, Responsive Web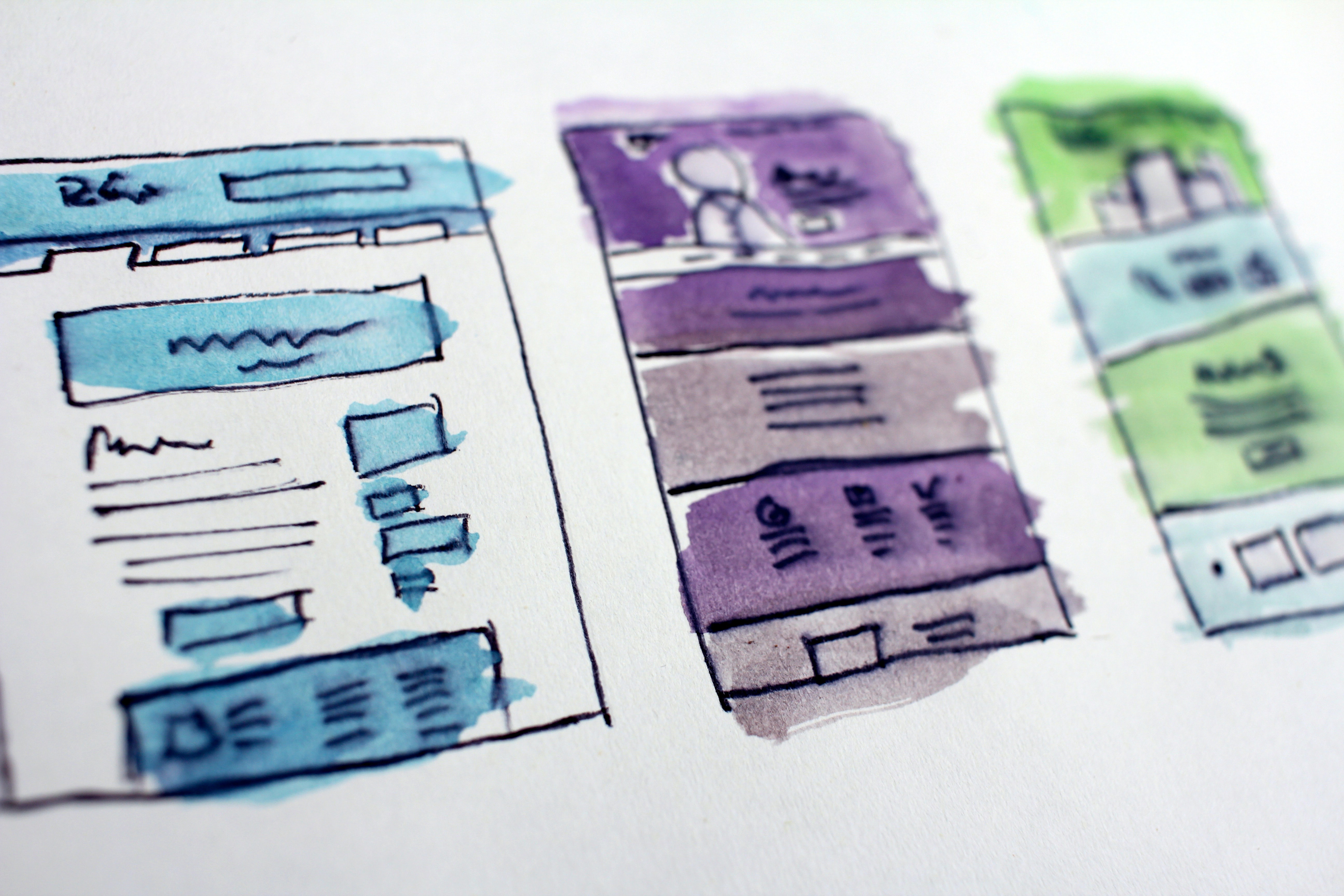 Research


To build an app by your own company, you need to know the market, user behaviors and your competition, or else you might fail. Therefore, I have done the market research for meditation and mindfulness products, and the benchmarks of the most-popular apps such as Calm, Headspace and Meditopia.



Pain Points




•  Should be accessible to everyone




•  Has to be user-centric, instead of being revenue-centric, like the competitors




• 

Contents should be unique and have to be updated frequently


•  Should be inspected by meditation consultants in order to be beneficial





Feature Ideas




•  

Setting up a design system with neumorphic design patterns


• 

Onboarding screen with goal selection to craft a unique and user-centric experience


•  Story view with looping 8-second videos




• 

What's New? feature for showcasing newest meditation courses


• 

Popular meditations carousel


•  Meditation a

rticles


•  A s

eparate sleep tab for sleep-oriented content


• 

Meditate tab for accessing every meditation course


• 

Music tab for listing calming sounds and sound effects, with a mix and play option


• 

Listening screen with mixing guidance track on top of nature sounds feature


•  A separate track playlist view for meditation courses and sound packs




• 

Rate and review flows


•  Dark mode support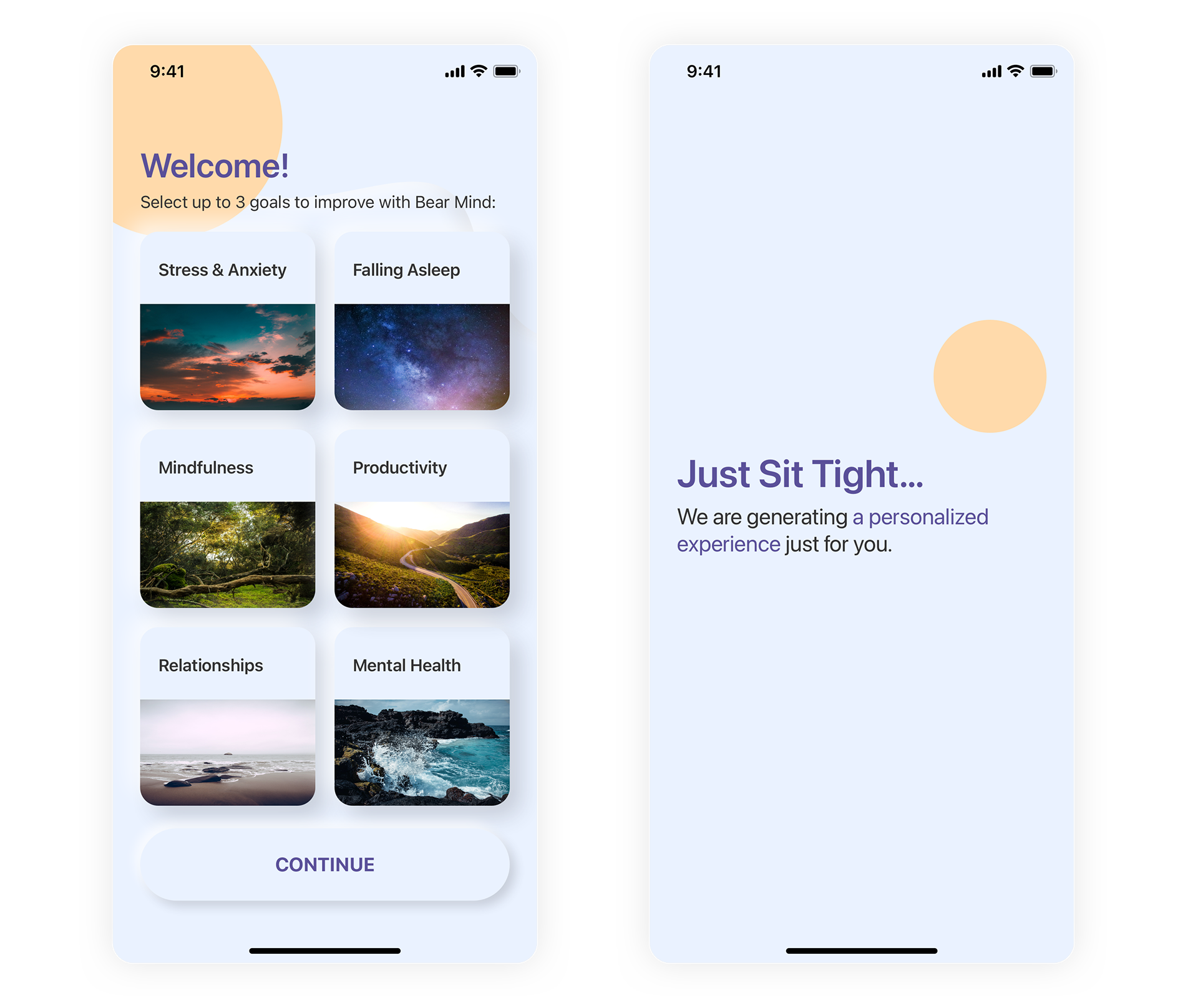 First Draft & Prototyping


Designed the MVP and generated a prototype for developer meetings in order to gather technical restrictions and design iterations. I have set up a neumorphic design system with dark mode support and delivered it to our developer team for the MVP development.



Iterations


After back and forth meetings with our team, I've begun design iterations and showcased revised components and screens in order to resolve pain points. The iteration process did not take much because I tried to design most of the components according to Apple's Human Interface Guidelines and this approach allowed our development time to reduce significantly. Also, the final product did not have any accesibility problems because I followed Apple's rules. Again, this approach has enabled us to build the same product for every operating system such as iPadOS, watchOS, tvOS and macOS. The challenge was each operating system needed some adjustments on the layout, the way some components work and static image/thumbnail usage.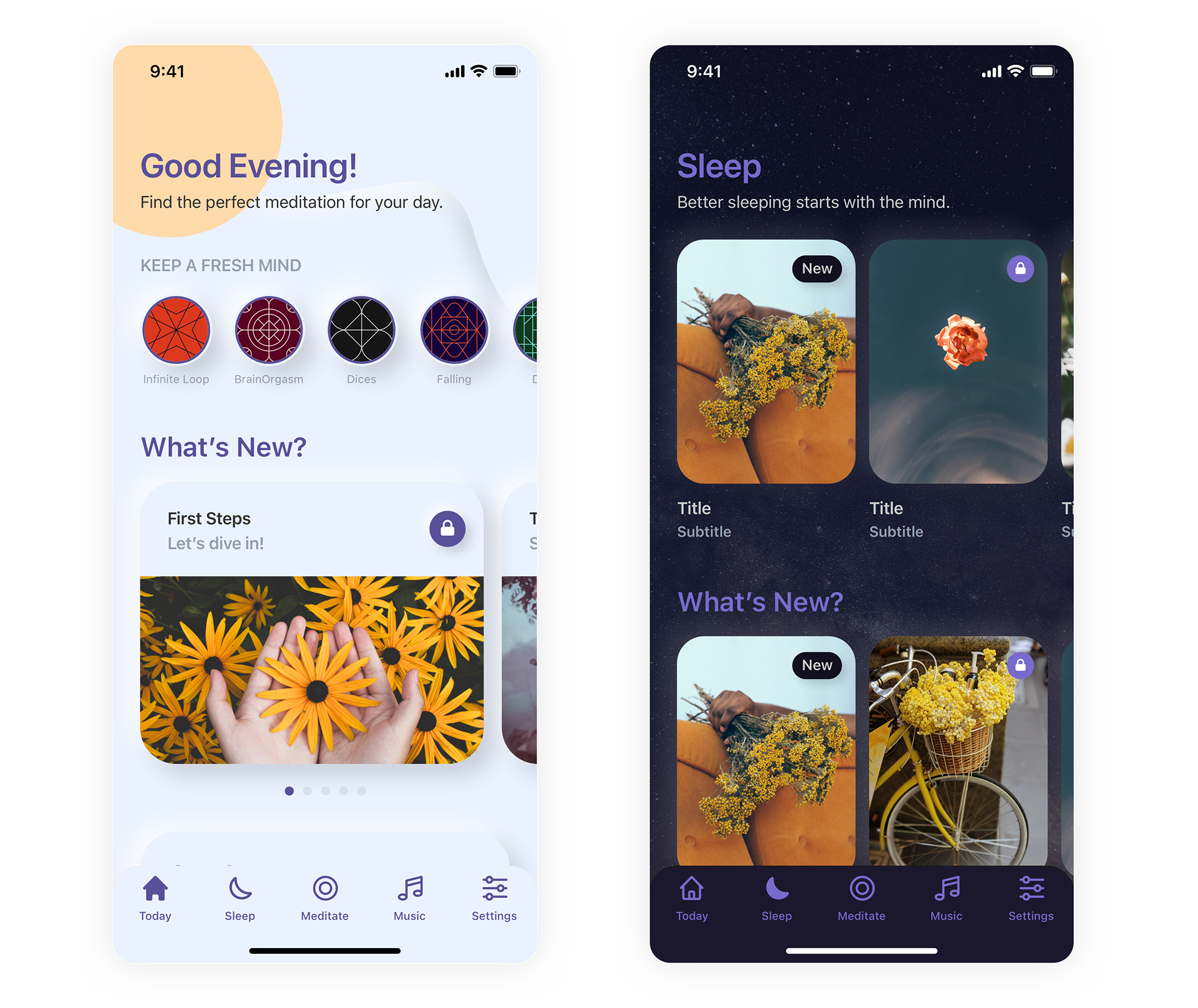 Final Design
The usage of structured and reusable user interface elements had accelerated the product design process and I was able to handoff our high fidelity screens to our development team very quickly. Even though we had 2 months to complete the design and development process, we were able to release our product on time.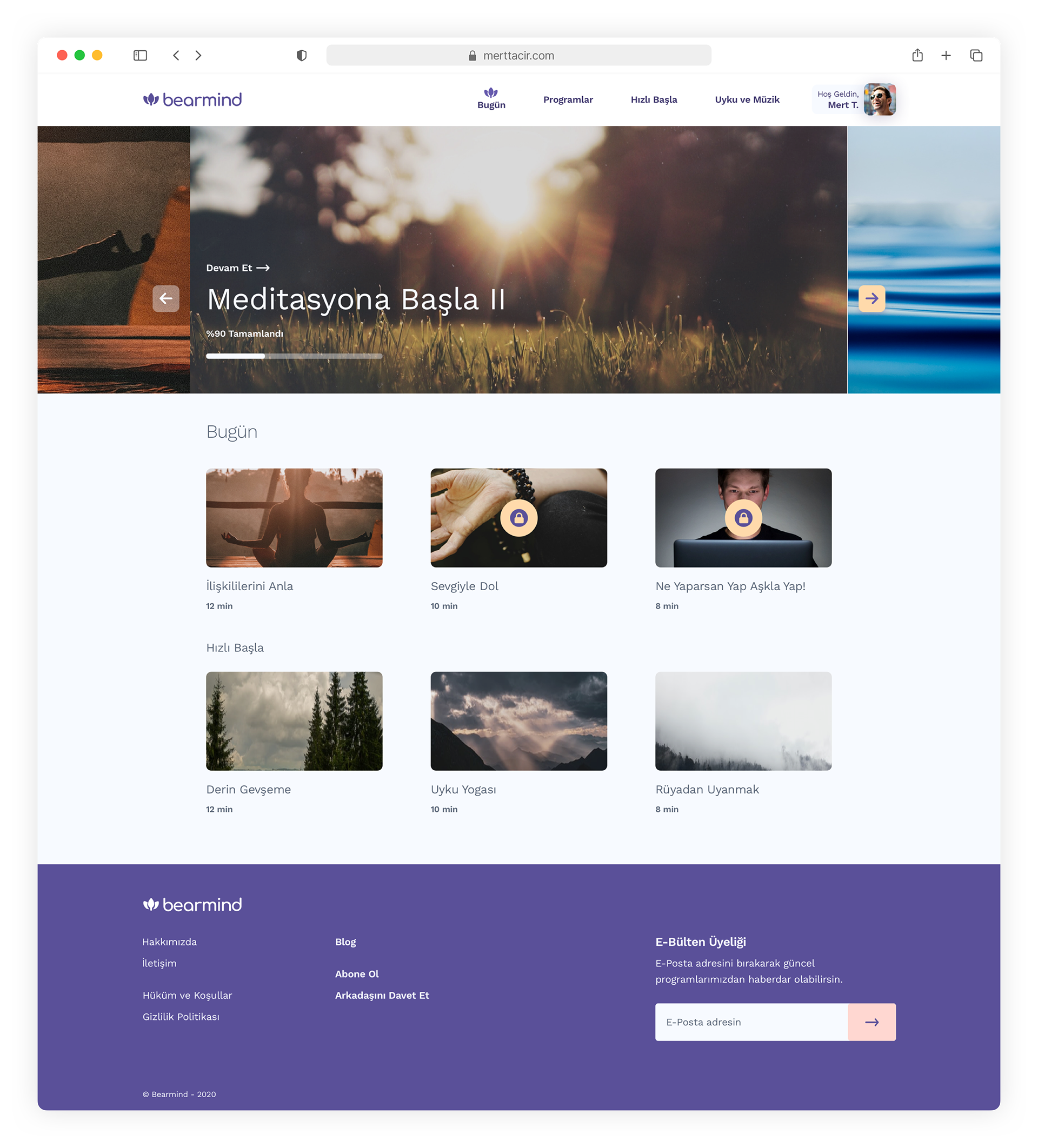 • 

The product design process had taken less than a month to complete with back and forth updates and iterations to our developer team. Constructing a design system had enabled us to release the product on time.
•  Sometimes, designing according to Apple's design guidelines has generated pain points for me as a designer. There were times when I wanted to use a different font size specifically, rather than meeting the requirements for a full-compliant design system.
•  Even though neumorphic design patterns could look very intriguing for a designer, I have learned that it is actually very limiting on the accesibility side of things and it should only be used as an artistic style and not be used commonly.   
•  Very happy to have worked in a project that aims for the good of humanity. It has given me a great know-how of designing a health & fitness product that could maybe even heal people in the end.