This project is about illustrating a famous person's saying by using only typographic elements.
My saying is by Albert Einstein:
"Gravitation is not responsible for people falling in love."
In below, you can see two versions of the same sentence. I had very good time doing both.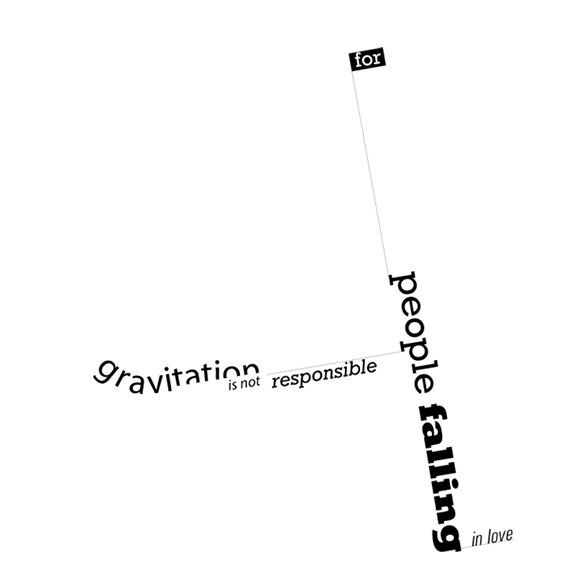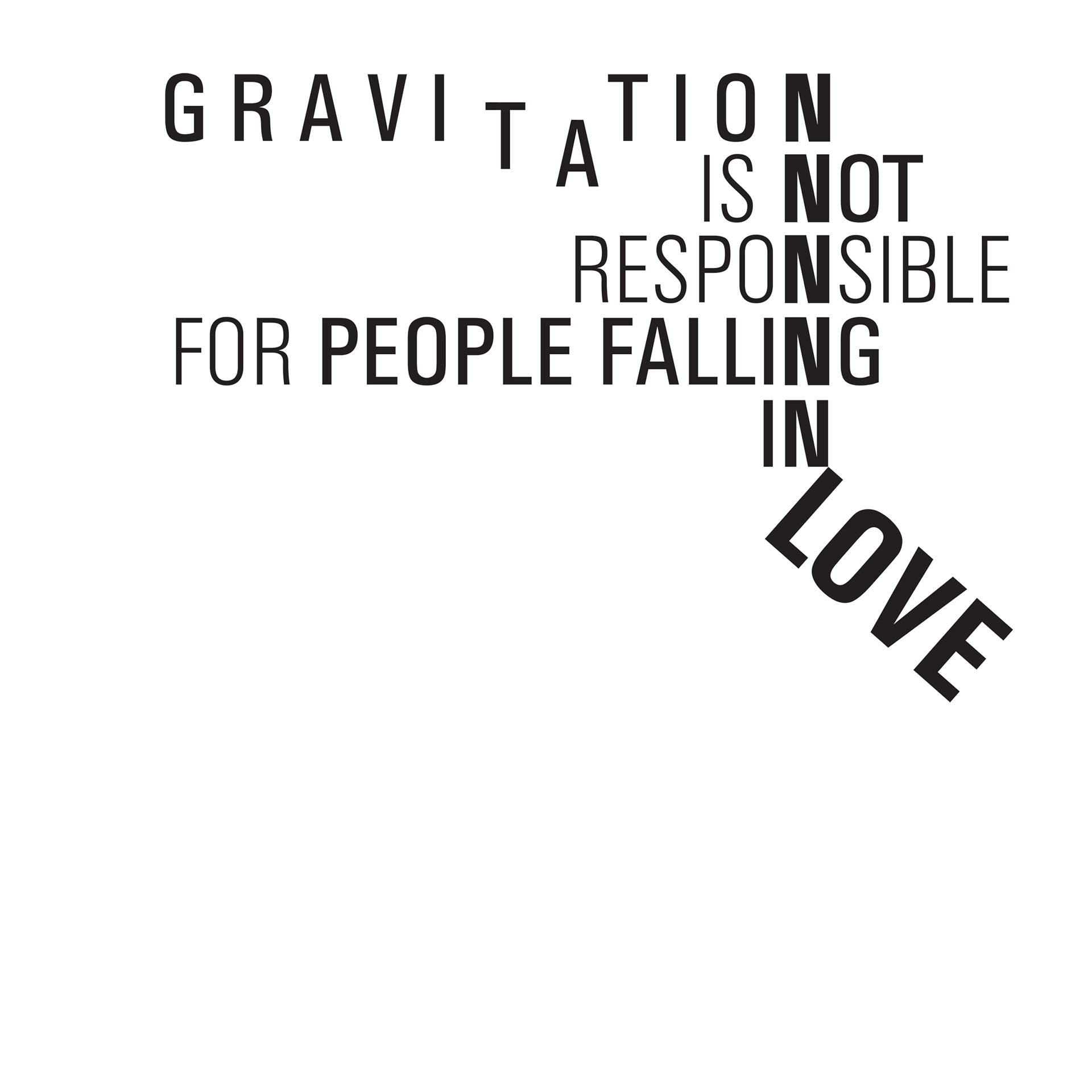 If you like my work, don't hesitate to contact me. If you were just browsing here, don't spare your appreciation.